Protein Purification, Protein Folding, Modification and Characterization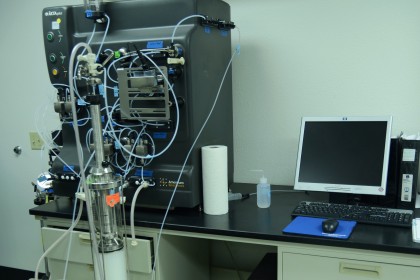 Bio-Spring provides recombinant protein products for biotherapeutic, reagent, and diagnostic applications from micrograms to kilograms. Our high purity, activity, and competitive prices result from decades of experience supporting tight budgets and timelines in process development and discovery research organizations.

We generate and purify many classes of proteins as well as their mutations, protein or peptide fusions, chemical modifications, and non-radioactive labels. Clients can discuss their needs with us in confidence, and often find that we're able to overcome the unique challenges of their projects, whether they are protein refolding issues or simply improvements of existing purification processes.

Bio-Spring also offers custom purification development from your feedstocks or intermediate pools from purification trains. These can be sent to us for purification or product characterization in order to assist you in developing your own processes. As a part of our purification-development process, samples can be periodically sent back to you for testing (identity, purity, activity, etc.) before subsequent unit operations or the release of the lot.

Give us a call today to find out how Bio-Spring can help you optimize your product!